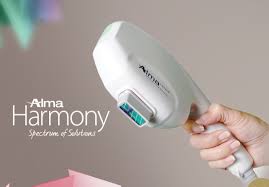 ALMA HARMONY – LIFTING WITHOUT A SCALPEL
Lifting using Alma Harmony with an NIR head is a non-invasive, safe procedure that allows you to clearly rejuvenate the skin without resorting to surgical methods. Infrared light technology, evenly introduces high temperature to the deep layers of the dermis (40 – 44 degrees Celsius), resulting in shortening of collagen fibers and stimulation to produce new ones.
The treated skin thickens, improves its appearance and elasticity. The long-term effect of the treatment is stimulation of fibroblasts for the production of new collagen fibers, which causes a clear skin tension, raising the oval and reducing the so-called hamsters.
The treatment is safe, pleasant, the skin after the treatment is slightly red, which disappears within a few hours.
indications:
– loss of facial skin firmness, neck – improvement of the face oval – loss of firmness on selected parts of the body (skin above the knees, flaccid skin of the arms, thighs) – anti-aging treatment performed preventively
ALMA HARMONY – FACIAL CLEANSING, REMOVAL OF DISColoration, PHOTOREJUVENATION
ALMA HARMONY, Dye VL head. A safe and very effective way to get rid of skin erythema, dilated vessels on the face, pigmentation spots and all signs of photoaging. The treatment is great prevention for shallow vascularized, sensitive and prone to erythema skin.
The Dye-Vl head allows for effective and safe removal of vascular lesions and pigmentation disorders. In addition, comfort during the procedure is increased due to the use of a unique cooling tip connected directly to the treatment head.
The effectiveness of treatments using the Dye-VL head has been clinically proven. The treatments are completely safe for patients, effective, practically not requiring a recovery period.
INDICATIONS:
– vascular lesions – rosacea – flat angiomas
– disorders of skin pigmentation (discoloration) – flaccid skin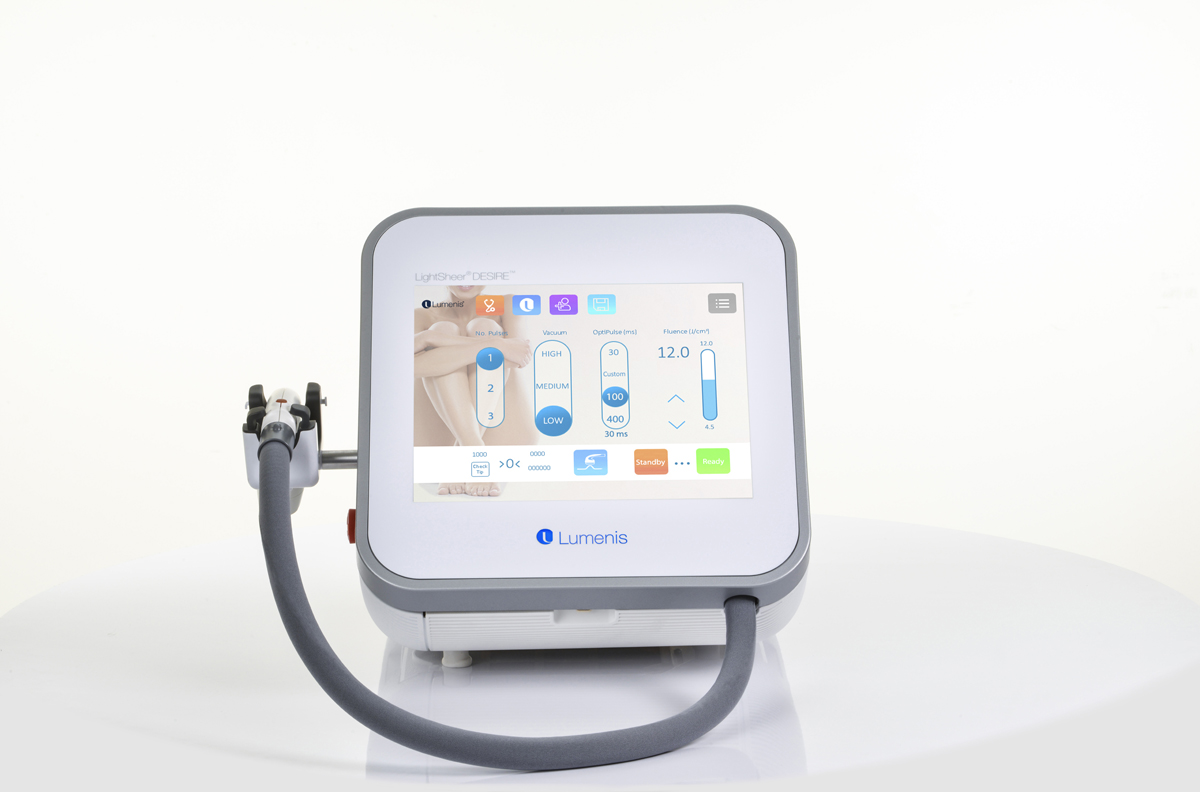 LASER HAIR REMOVAL
LightSheer ® DESIRE TM removes unwanted hair permanently, painlessly, non-invasively and does not damage the skin. It has the American FDA certificate and the European ISO 9001 certificate, it is considered one of the most effective systems for permanent hair removal. safety and quality issued by the American FDA Food and Drug Administration, honored throughout the world and certified by the relevant European institutions, including ISO 9001.
The new variant of the laser – LightSheer ® DESIRE TM is an absolute novelty of the American company Lumenis, which is a global leader in the production of lasers, which are used in both cosmetics and medicine.
The system produced in 2014 is another of a series of legendary LightSheer diode lasers designed for permanent and very effective hair removal. It guarantees the performance of permanent hair removal treatments that are not comparable to other efficacy and safety systems for all skin types.
CHEMICAL PEELINGS
They consist in applying a suitably selected mixture of chemical compounds in a given concentration to the skin. These substances penetrate deep into the skin and affect the remodeling of collagen and elastin, which are supportive factors in the skin. Thus, the series of peels affects the renewal of the skin and skin, and also has a rejuvenating effect, eliminating signs of skin aging.
Peels used in the office are based on the effect of mandelic, lactic, salicylic, pyruvic, azelaic and retinol. Each component is selected individually to the customer's needs. Depending on the type of acid you can fight with such problems as: discoloration, wrinkles, laxity of the skin, blackheads, excessive secretion of sebum, acne. Combined methods are also used to get the best results.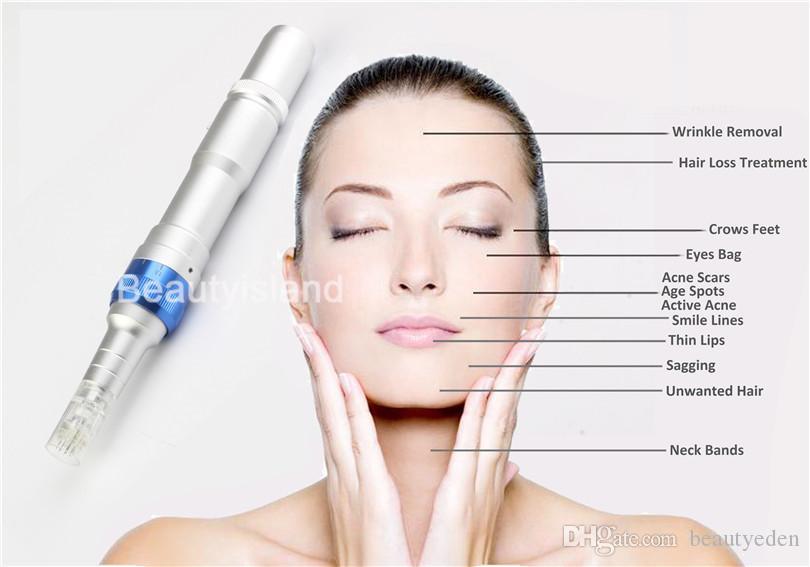 DERMAPEN ™ – FRACTIONAL MICRO-PUNCHING
Dermapen is a technologically advanced device for fractional skin microcenthesis. It allows the introduction of active ingredients deep into the skin. Its powerful engine is 1920 punctures per second, which makes it unrivaled among such devices. Patented technology of pulsating needles gives better results than other methods used in microcenthesis of the skin. The treatment with Dermapen significantly reduces the time of treatment and the patient's return to daily activities.
Advantages of using DERMAPEN:
short procedure time;
automatic injection depth control
less pain and greater comfort for the patient
shorter recovery time
sterility of the Dermapen procedure (replaceable needles)
indications
Fine shallow wrinkles;
Stretch marks;
Acne, postoperative and burn scars;
Skin flabby;
Hand rejuvenation;
Supporting hair loss therapy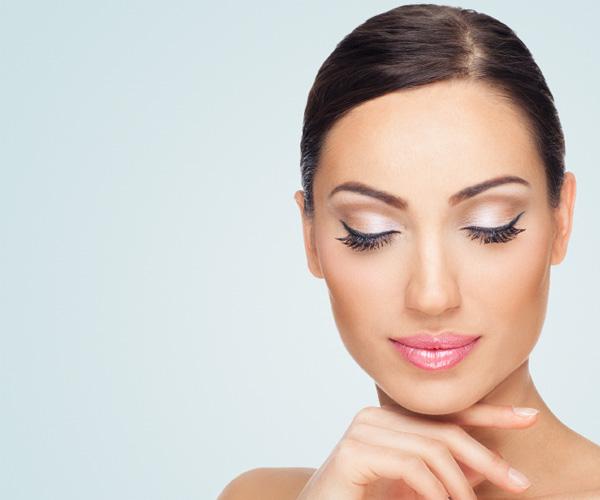 EYELASH EXTENSIONS
A non-invasive procedure involving the prolongation or thickening of natural eyelashes, while maintaining their natural appearance. It's primarily convenience, because extended lashes do not need to be painted. The treatment allows not only to embellish the eye, but also to correct minor imperfections, including drooping eyelid or small eye. Customers can choose between many methods, thicknesses, lengths and eyelash curls.