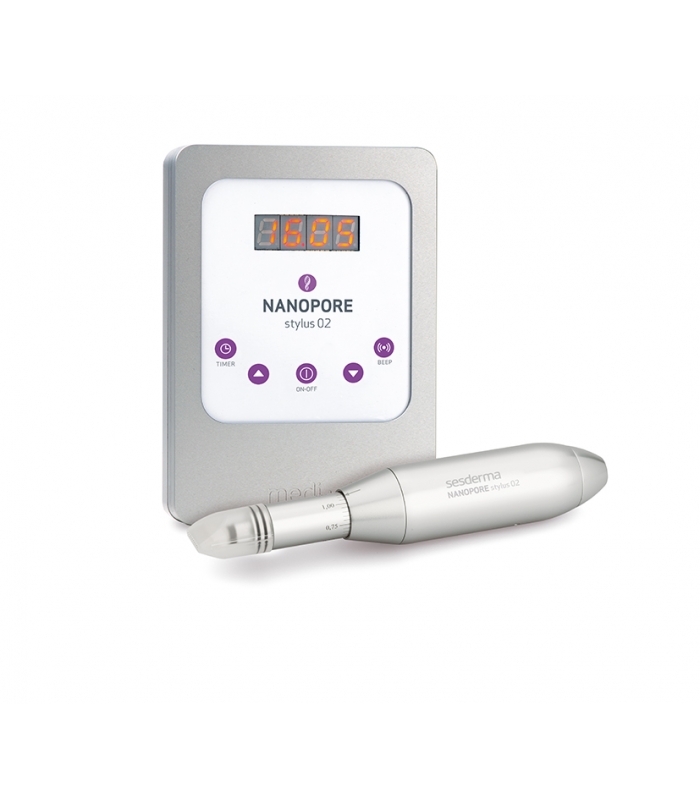 Nanopore Turbo Roller- modern mesotherapy for your skin.
Nanopore Turbo Roller is a revolutionary device designed to induce and stimulate the production of collagen in the skin, which is the most modern mesotherapy method. It allows the introduction of active substances by means of automatic piercing, while limiting the painful procedure to an absolute minimum.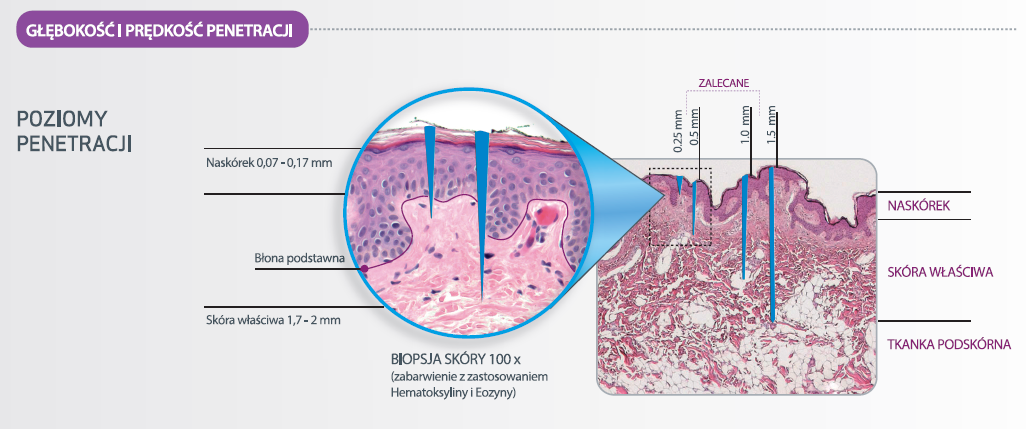 Treatments using the Nanopore Turbo Roller have the effect of:
rejuvenating,
shallow scars and wrinkles,
nourishing the skin,
firming,
eliminating cellulite,
strengthening the resistance of connective tissue,
improving the face oval.
Treatments with the use of the device Nanopore Turbo Roller are selected individually to the needs of the patient's skin, using for this purpose an appropriate mixture of ampoules, the so-called cocktails. Most often it is a preparation that contains in its composition growth factors enclosed in liposomes, combined with active compounds that penetrate the deepest layers of the skin intensely.
Dr. Gabriel Serrano, the creator of the nanopore microcutting, calls the device a supertechnology. Why? Because it is a minimally invasive method, and works in a comparable way to laser treatments. – This will be one of the most important treatments and can compete with lasers. – explains Dr. Serrano.
Nanopore is almost painless. This is due to the completely different construction of needles and the way they move, and the skin regenerates faster. The Nanopore microneedles are simple, not rounded, as in the so-called "pens". The needles in Nanopore perform as many as 1000 movements per second, so that they cause electricity at a depth of less than 1 millimeter in the skin. They stimulate growth factors for natural recovery.
The ideal combination is the use of acid peels with microneedle mesotherapy (in the season with less sun exposure). Then their action doubles or triples. There are no side effects (or very rare), irritation and bleeding known from the previous generation of needles. Therefore, after leaving the office it looks good: without erythema and traces of piercing. So it can be a breakthrough treatment that will convince people who have not yet decided on rejuvenating treatments.
During the procedure, the microchannels created close after about ten minutes, so the risk of infection development is very low. The treatment not only improves transdermal penetration, but also repairs the skin matrix, and thanks to the natural mechanisms of its regeneration, effectively increases the production of collagen fibers. During the therapy, valuable nutrients are supplied to the inside of the skin, such as: hyaluronic acid, amino acids, coenzymes, biomimetic peptides and nucleic acids.
Indications for the procedure:
wrinkles,
dilated hair follicles,
pigmentation disorders,
photoaging,
cellulite,
alopecia.
Contraindications:
active inflammatory changes of the skin,
acne,
autoimmune diseases,
cancers,
herpes,
psoriasis,
pacemaker,
pregnancy and breastfeeding.
author: cometologist Katarzyna Jermakowicz- Nogano